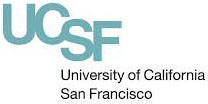 THE UNIVERSITY OF CALIFORNIA, SAN FRANCISCO has recently adopted a new electronic approach to the Procure-to-Pay (P2P) process. This new process increases productivity and reduces costs for us and for our suppliers. We have partnered with the Transcepta Electronic Procure-to-Pay Network which supplies a fast, internet based process for the electronic delivery of invoices.
Please refer to the UCSF Letter on the left hand side for more information.
The adoption of Transcepta's electronic supplier network will generate countless value added benefits for your firm, and will reduce your costs associated with the traditional processes related to invoice delivery and invoice payment status communications.
As a University of California supplier, you pay NO FEES to participate. Plus, registration and connection with Transcepta takes only a few minutes of your time. There are NO requirements to change your existing systems, invoice formats, or need to engage in IT-intensive projects.
Registration with Transcepta's E-Invoicing system is required

For a video walkthrough on how to connect please see Supplier Registration Walkthrough
Please click the link for FAQ Help Desk - Please note some information pertains only to connected suppliers

If you have questions about Transcepta or the registration process you can find answers to frequently asked questions in our Help Center
Connecting with the Transcepta network will allow you to:
Save money on paper/postage fees because this service is free.
Confirm delivery of invoices to UCSF's Accounts Payable system.
Track your invoice status via confirmation emails from Transcepta.
---
How many invoices do you send to UCSF annually?
Select one of the options below: